Crystal Clear Solutions

Anesthesia 411©,
Anesthesia Infusion Calculator
ACLS Fast, PALS Fast, Double Lumen Simulator , Pediatric Gas, EMS Medical,
Intubating Monkey, Anesthesia Fiberoptic
Below are a few of the many anesthesia related apps we offer. We do our best to provide you with an inexpensive, yet comprehensive solution for your everyday needs. If you have a suggestion or there is an issue, please use the email link below before leaving a negative review. We do our best to solve all issues and have thousands of pleased users.
Anesthesia 411 is a collection of the most common cases seen by an anesthesiologist. This is not a didactic manual that goes over diseases, theory and physiology. Rather, this is a simple guide when one needs information fast. It will quickly bring the anesthesia caregiver up to speed on the most pertinent parts of the surgical procedure. Whether you are a resident, CRNA or young attending, this guide, with its one-page snapshots, will familiarize you with the case in just a few seconds.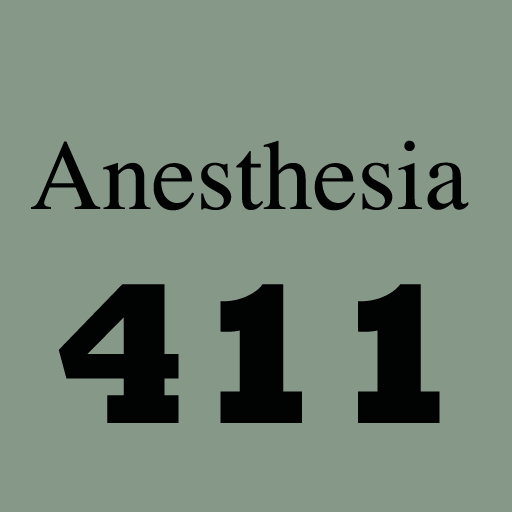 Double Lumen Simulator allows you to manipulate the bronchoscope in order to properly position and confirm the placement of a left-sided double lumen tube. You can PUSH the tube in, PULL it out, switch which lumen (bronchial or tracheal) you wish to view, and finally confirm that the tube is seated correctly. You also get to practice with a bronchial blocker.

EMS Medical is a one page ultra-fast dosing guide for adult and pediatric patients. There is one control, which is the weight in kilograms (1-200kg). Just select the weight and the calculator figures out the dosing range. Hit the "i" and you will see the dosing range that is used for each calculation.

Copyright © 2012 Crystal Clear Solutions, All Rights Reserved
If you wish to suggest an improvement, cases you would like to see, report a bug or any other issues, please contact us here.

<![if !supportLineBreakNewLine]>